"Passionate, raw and sexy."
*** CONTENT WARNING *** Strong language and sexual content – Recommended for readers 18+
Evie Sanchez is recovering from heartbreak by working at her parents' Filipino restaurant when in walks Romeo Garcia, the boy she left behind. Only now, he is a hot movie star surrounded by gorgeous actresses and adoring fans.
Bad boy Romeo Garcia never understood why Evie stood him up at the prom. When he rescues her from a flying coconut in the dumpster, he is determined to dig into her heart for the reason. Their mutual attraction and unresolved feelings ignite in a scintillating night of daring sex, and Romeo shows Evie what she will miss the rest of her life if she walks away again.
Evie lands a part as Romeo's co-star and falls into her role, totally in love. He plays his part, too, with his romantic gestures and skillful lovemaking. But is the fantasy real or revenge? Evie and Romeo are about to discover if their buried feelings will explode in pure delight or utter disaster.
Taming Romeo is a contemporary romance featuring family secrets, delicious food, and hot, steamy loves scenes. Due to mature content, recommended for readers aged 18+.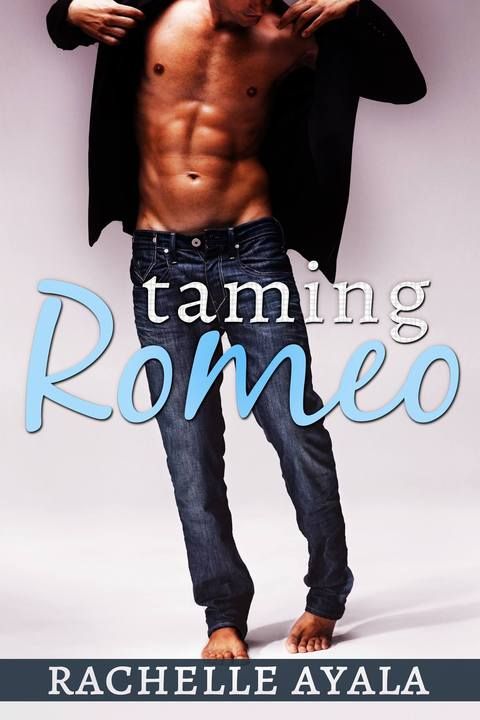 Ms. Rachelle Ayala is one of my favorite author aside from E L James, Sylvia Day and Karin Tabke Harlow. Most of her books are about love and religion. Ms. Rachelle Ayala's writing is amazing. She will put twist and turn and that it will drive you not to put the book down until the very last page.
Ms. Rachelle Ayala is very generous. She asked me to do a review about her new book TAMING ROMEO. I like all her books. This is by far my favorite book of her. Romeo a hunk and extremely sexy guy who is a bad boy. I am glad that Evie tamed him finally. This book is about second chance of love.
I also like the book because it explains how family ties are very important being Filipino. By the way, Ms. Rachelle Ayala is not Filipino. She grew up with Filipinos around her. This is the why she learned more about Filipino lifestyles and traditions. I feel like this book is very close to my heart. The foods she mention makes me drool every time.
I really like her writing. Taming Romeo is an exciting book for me to read. It is hard for me to turn off my laptop until I finished reading the last page. You should get a copy of yourself. It is only $0.99 at Amazon. You should be hurry because the price will change in no time. You might be surprise whose name is included in the book as well. I rate this book 5 stars.

It is my pleasure that Ms. Rachelle Ayala sent me an e-copy of the book Taming Romeo before it is release for the public. She is an amazing author and very sweet in life as well. I wish I could meet her someday. You can also check out her
Facebook
page. You can follow her in
Twitter
as well.

Disclosure:
I received an e-copy of the book. I did not receive any compensation. All my thoughts and opinions are 100% honestly mine. It might be different from others.